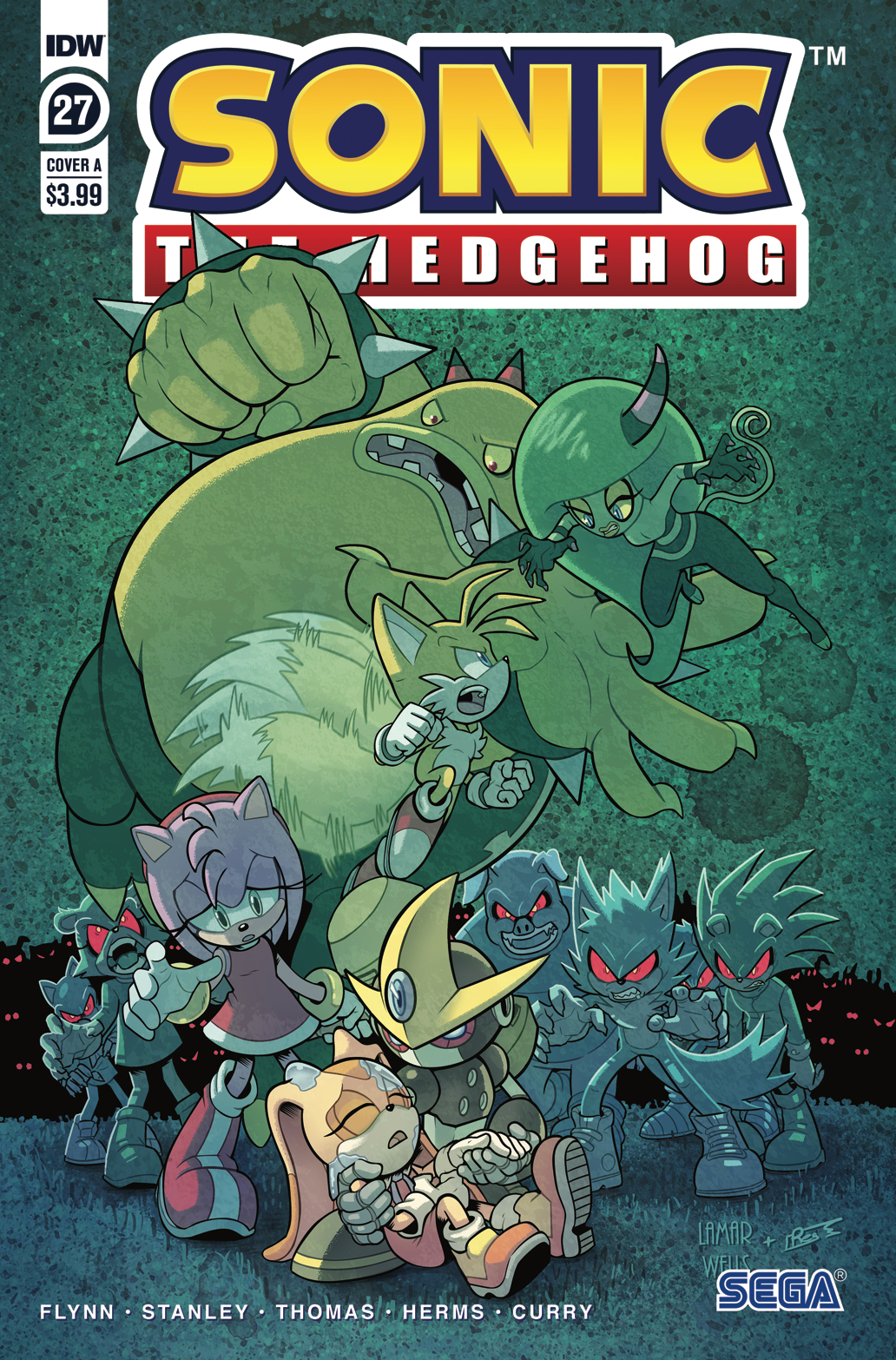 Greetings again, people.
Today, we're looking at issue 27 of IDW Sonic, the last issue of the series before the comic goes on temporary hiatus due to the coronavirus causing comic book companies to close down thanks to the infamous aforementioned disease.
We're in the home stretch at last, the nightmare of a saga's almost over.
When we last left off, Sonic and his friends devised a plan to defeat the Deadly Six and rid the world of the Metal Virus threat once and for all in order to save the world and Silver's future. The heroes have used the Warp Topaz to go after the members of the Deadly Six simultaneously only for things to go a bit south for the likes of Cream, Espio and the Babylon Rogues.
Lets see what happens in this story...
Synopsis:
Starting on Tails and Amy's side, the battle with Zomom the fat one has already begun and they're trying not to get squished by that gluttonous Zeti. Tails' attempts to trick Zomom fail as the Zeti only gets "hangry" and declares, "YOU WON'T LIKE IT WHEN I'M HANGRY!" Has this guy been reading Hulk comics or chatting with Bruce Banner? Anyways, he sends Zombots after them. However, Tails and Amy manage to gain the upper hand and trap Zomom beneath a gate and snatch the blue Chaos Emerald from him, leaving Zomom at the mercy of the Zombots. Take that, fat one!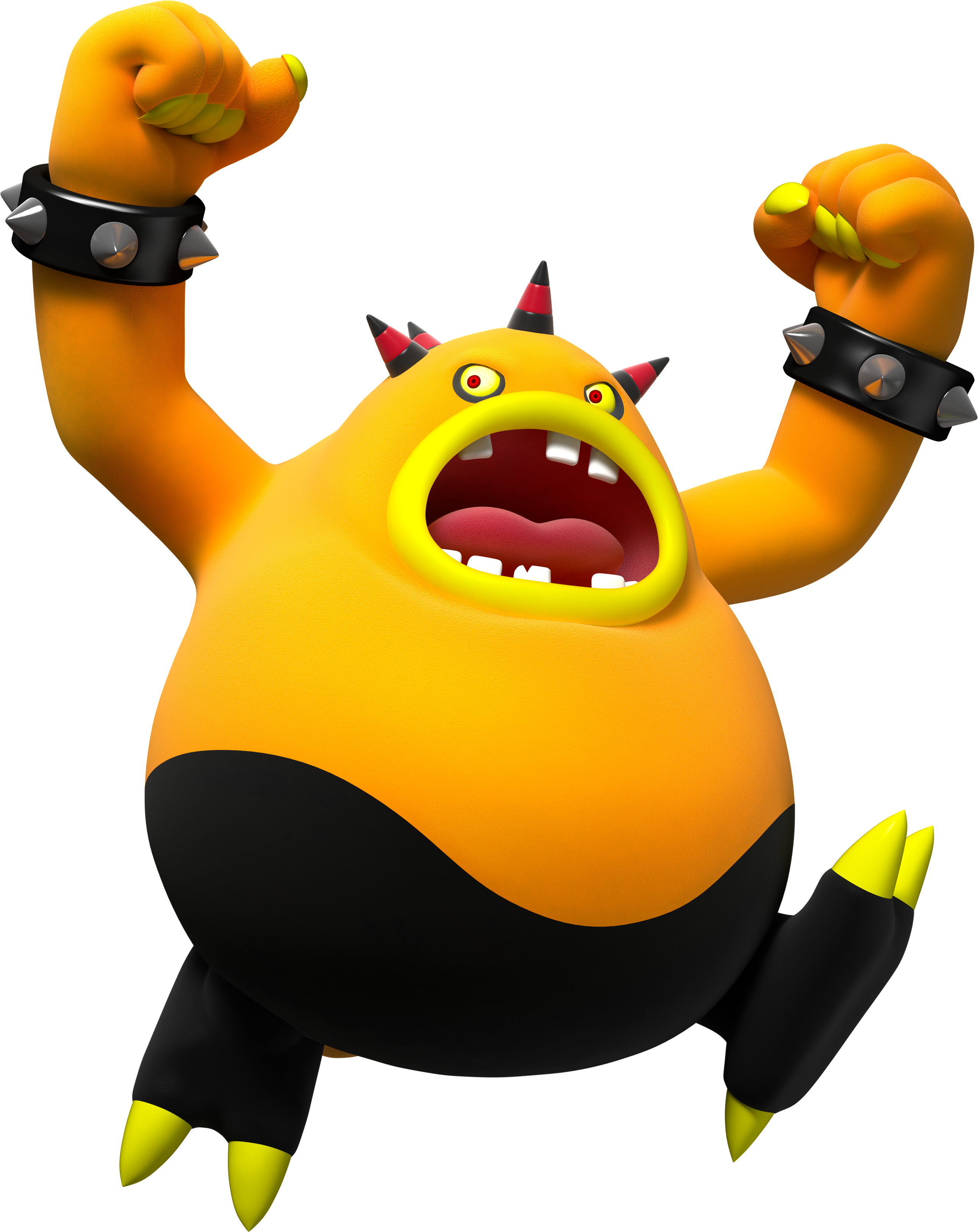 Zomom: HEY, WHO ARE YOU CALLING FAT?
Me: You!
Zomom: AHHHHHHRRRGH! I'M GONNA FREAKING EAT YOU!
Me: Can I finish this review please?
Zomom: Uh, I guess.
Me: Thank you...
Where were we before that guy showed up? Oh yes, Tails and Amy beat Zomom. Meanwhile, Cream is seemingly at a Zeena-controlled Gemerl's mercy, however, the robot manages to break free from Zeena's control. Cream attacks Zeena angrily, spin dashing the female Zeti before shouting that she hates fighting and meanies like her. Zeena hurts Cream and offers her to the Zombots only for Gemerl to turn the tables and, together, the robot and Cream get Zeena's Chaos Emerald and Zeena ends up getting infected by the Zombots.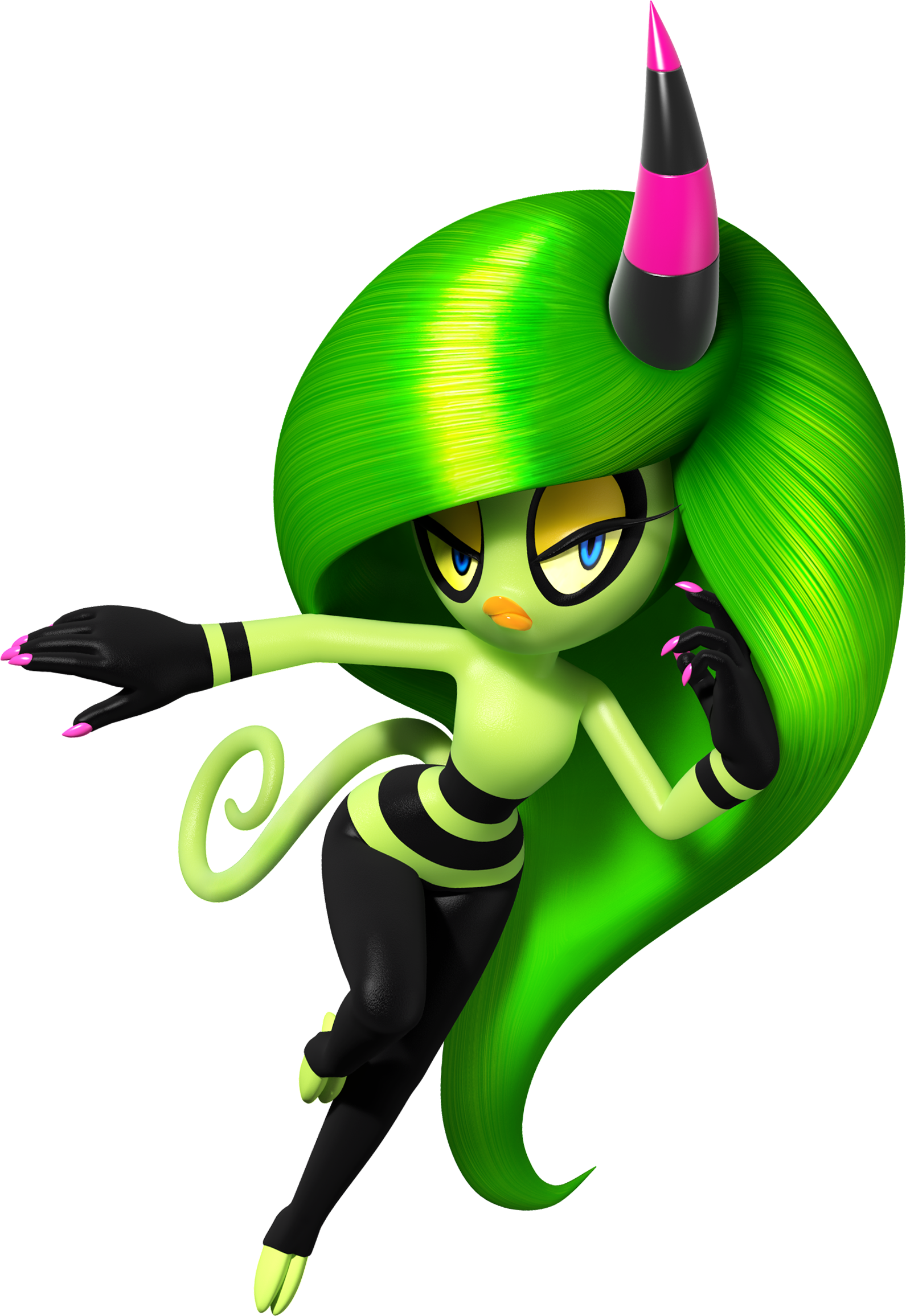 Zeena: Really humiliating.
Me: Hey, what are you doing here?
Zeena: It wasn't my idea, it was Zazz' idea.
Me: Oh cr*p...
Zazz: HA HA HA HA HA HA!
Me: GET OUT OF HERE BEFORE I CALL IN ZETI CONTROL, YOU STUPID ZETI!
(Zazz, Zomom and Zeena shriek and run away)
Ok, time to finish up. After Zeena goes down, it turns out Cream got the Metal Virus. Gemerl takes pity on the 6 year old and vows to protect her, look after her until its all over. As for the chaos emerald they got from Zeena? They throw it through the portal, now the heroes have two Chaos Emeralds. SCORE for the good guys.
Bad News. On Angel Island, Sonic and Eggman spot the Faceship approaching. This means one thing, the heroes are out of time and Zavok has found them. DUN DUN DUN!
Thoughts
:
This issue is quite something, it's definitely all uphill for the heroes with a bit of struggle for them as they fight the Deadly Six and as Zavok approaches the island. But its gonna be awhile before we see issues 28 through 30 with the finale of the Metal Virus saga, again, due to the coronavirus crisis. IDW Sonic issue 27 gets a 10/10 for its epic storytelling, Ian Flynn sure is delivering an impactful final act to a long story arc that has been happening since Year 2.
See you next time, hopefully IDW Sonic is not cancelled. Who wants SEGA to revoke the license and give it to somebody else? IDW must keep going, we can't have another Archie Sonic loss just like in 2017. Who wants the comic to die again?
-James M